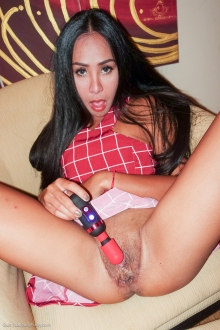 Girlfriend Dress Vibrator
Ladyboy Quiz plays with her new pussy with a big head vibrator. Quiz is adorable in a girlfriend skirt, and raises...
55 Photos
Categories: Close-ups, Girlfriend Dress, High Heels, No Panties, Sex Toys, Solo, Upskirt, Vibrator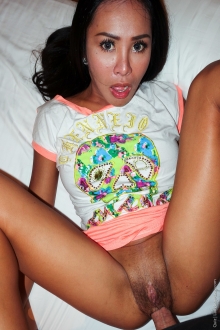 Three Holes of Pleasure...
Gorgeous Quiz uses all three of her sweet holes to pleasure a bareback cock! Quiz is wearing a cute shirt-dress with...
88 Photos
Categories: Bareback, Blowjob, Close-ups, Cumshots, Hardcore, High Heels, Mini Skirt, No Panties, POV, Upskirt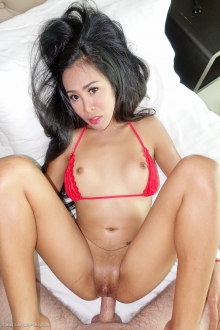 Red Bikini 2X Cumshot Bareback
Gorgeous Quiz coaxes a POV guy to cum TWICE in this hot LadyboyPussy bareback episode. Quiz is wearing a red string...
76 Photos
Categories: Anal, Bareback, Big Tits, Blowjob, Bra & Panties, Close-ups, Cumshots, Gaping, Handjob, Hardcore, High Heels, Pantie Aside, POV, Pussy to Mouth
Post Op Virgin Bareback
Quiz is eager to have her pussy fucked for the first time! It's only been 6 weeks and Quiz can't wait for the...
93 Photos
Categories: Anal, Bareback, Big Tits, Blowjob, Close-ups, Cumshots, Girlfriend Dress, Handjob, Hardcore, High Heels, Legs/Feet, Panties, POV, Sex Toys, Vibrator